QuantAQ's science-backed sensors give you the best look at air pollution in your community
We use our expertise to help communities understand what's in their air, locally and in real-time. Monitoring air quality leads to an understanding of what's causing air pollution and when; only then can we enact meaningful change to reduce air pollution and improve public health.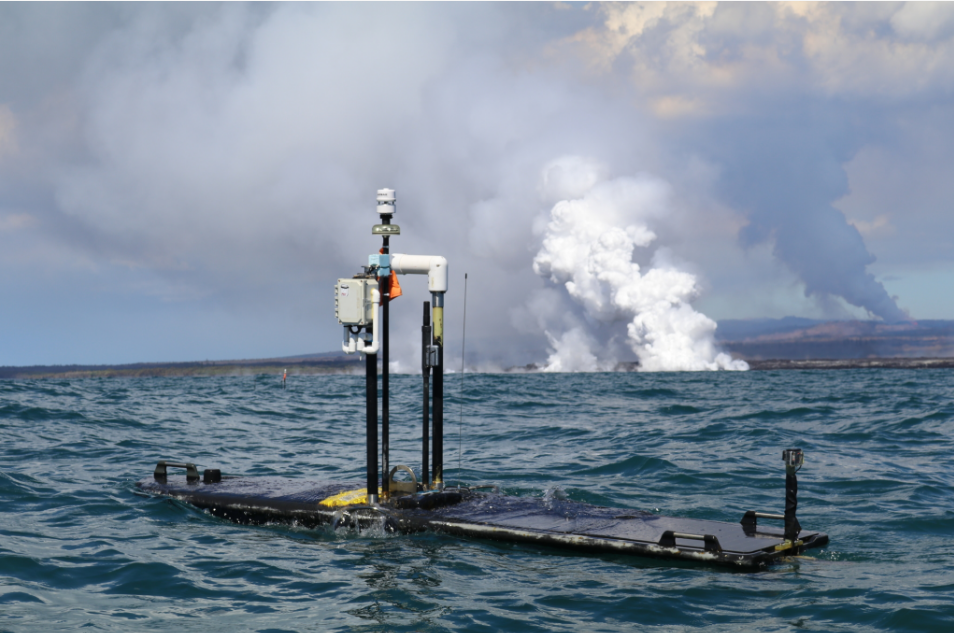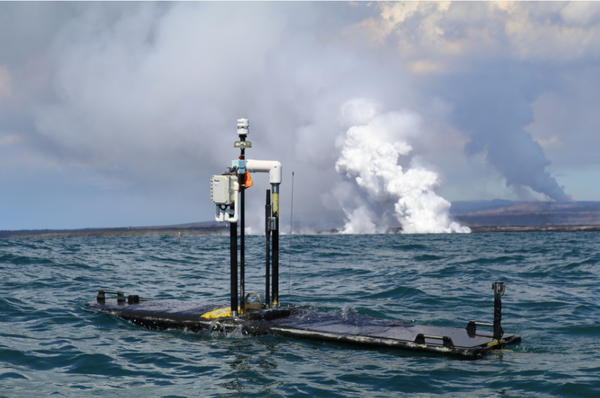 Air pollution is recognized as the world's biggest environmental health threat, accounting for an estimated 7 million deaths each year. Exposure to air pollution exacerbates a broad range of health problems including respiratory and cardiovascular disease.
Poor air quality is prevalent globally, and pollution changes from neighborhood to neighborhood and minute to minute. As the field of knowledge—and subsequent dedication of resources—to air pollution issues grows, the need for more robust systems of air quality monitoring is evident.
This is why QuantAQ exists. We use our expertise to help communities understand what's in their air, locally and in real-time, using our affordable and easy-to-use sensor networks and data platform. Monitoring air quality leads to an understanding of what's causing air pollution and when; only then can we enact meaningful change to reduce air pollution and improve public health.
There is good news: QuantAQ and our partners are miles ahead of where we were just half a decade ago. Air quality monitoring in the past was mostly conducted by government agencies using expensive and complex monitoring stations to take regional measurements in accordance with the Clean Air Act, which was enacted in 1970.
Data from these regulatory stations are reported in hourly intervals. This level of data shows regional trends in broad strokes. However, local air quality can change much more quickly—your lungs don't breathe what was in the air earlier this morning, they breathe what's in the air right now. That's why any effective air sensor network must report in real-time so communities can assess and strategize and inform their residents accordingly.
The regulatory stations are also costly, both in regards to upfront equipment expenses, but also that equipment's upkeep and maintenance. Running them—and fixing them—requires specially trained technicians. The costs and complexities of the system have prevented further expansion of traditional monitoring infrastructure.
As atmospheric science progresses, it's become increasingly clear that newer, more innovative technologies can open up better potential solutions to our air quality issues. We need to understand which pollution sources affect communities' air quality in order to protect ourselves from dangerous levels of emissions, and we need air quality sensor networks to rapidly and accurately measure the pollutants we breathe.
Built by atmospheric chemists and data scientists
QuantAQ has built its sensors to be at the leading edge of atmospheric science, not just to keep our partners as well-informed and healthy as possible, but also because we're actually doing the science ourselves. Our founders co-authored the UN World Meteorological Organization's report on low-cost sensors, and continue to publish in top academic journals. Our founders conducted the research that spawned QuantAQ's technology at MIT and Aerodyne Research, and we have ongoing partnerships with several top research institutions including Georgia Tech, MIT, and Northeastern.
Because of our own fieldwork and these research partnerships, the sensors we build report particulate matter concentrations at three different size distributions, PM1, PM2.5, and PM10, and we're the only solution on the market doing that today. We measure the full range of particle sizes in an accurate and reliable way, while other sensors simply estimate what they expect to be present in the air. We have designed our sensors because we and our partners need the science to be correct; our competitors use off-the-shelf components that simply aren't able to meet our rigorous standards.
Sensors that don't measure the full size distribution show you a very small part of the overall pollution picture when it comes to particulate pollution. Our MODULAIR units also measure four gas-phase pollutants, including ozone, carbon monoxide, nitrogen dioxide, and nitrogen oxide. We help our partners monitor whichever pollutants are most relevant to their analyses; measurements are delivered on a minute-by-minute basis, so partners don't miss a beat when pollution levels fluctuate.
We are dedicated to honing the capabilities of our sensors, and how the data they gather create clear, actionable insights you need to improve community health. Every sensor network we create for a partner, we're adding weight to the data science behind our platform.
A great local example: a group at Olin College collected data for three years in East Boston, near Logan International Airport, to understand how and when emissions from the air traffic affected neighborhoods there and in a nearby community, Winthrop.
Professional-grade air quality sensors employ fundamentally different technologies from their regulatory and research-grade counterparts. A key component of our platform is the data science that fine-tunes the network to account for atmospheric fluctuations in the data. We have close working relationships and stay ahead of potential issues before they reach our end users.
We help people measure, understand, and solve their air pollution problems.
Deploying 100 or even 1,000 sensors isn't enough: in order to make air quality monitoring tools accessible at the scale that will help address global air pollution issues, we need orders of magnitude more. QuantAQ was formed to take our research and more effectively scale and support these efforts, developing reliable air quality monitoring networks at a dramatically lower cost than the legacy regulatory and research-grade infrastructure.
Trial-and-error over many iterations helped us to enhance our designs for powerful air quality data delivered through a seamless user experience. Now, we've built dozens of networks consisting of thousands of air quality sensor systems deployed across the globe and on all seven continents—and our partners are measuring the impact of local air pollution and improving community health.
Looking forward, we're thrilled to reach even more communities with inexpensive and reliable air quality monitoring equipment. There's still a lot of fieldwork to do to progress the science, and we plan to meet our community with honesty and transparency each step of the way. It will take more than good data to reduce air pollution at the scale required: we need dedicated partners ready to act alongside us. We're excited to help pave the collaborative path forward.